Davido to Reshoot Skelewu Video with MOE MUSA; Dumps Sesan's Version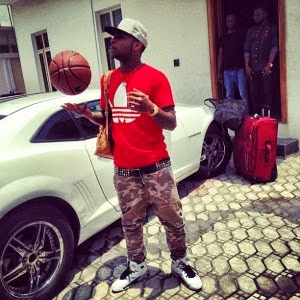 Well, My friend/Davido's Publicist
Confirmed that the HKN Boss,
Davido has taken a bold step in re-
shooting the highly anticipated video,
Skelewu (Directed by Sesan) which
dropped earlier today, considering the
released video as not up to standard.
We also gathered Davido has Paid Moe
Musa, 15000$ for the reshoot of skelewu
video which will commence in UK later
today.
O.B.O!!!
Created at 2013-10-15 07:57:45
Back to posts
UNDER MAINTENANCE